Dive Bar Blues EP | limited edition 12" vinyl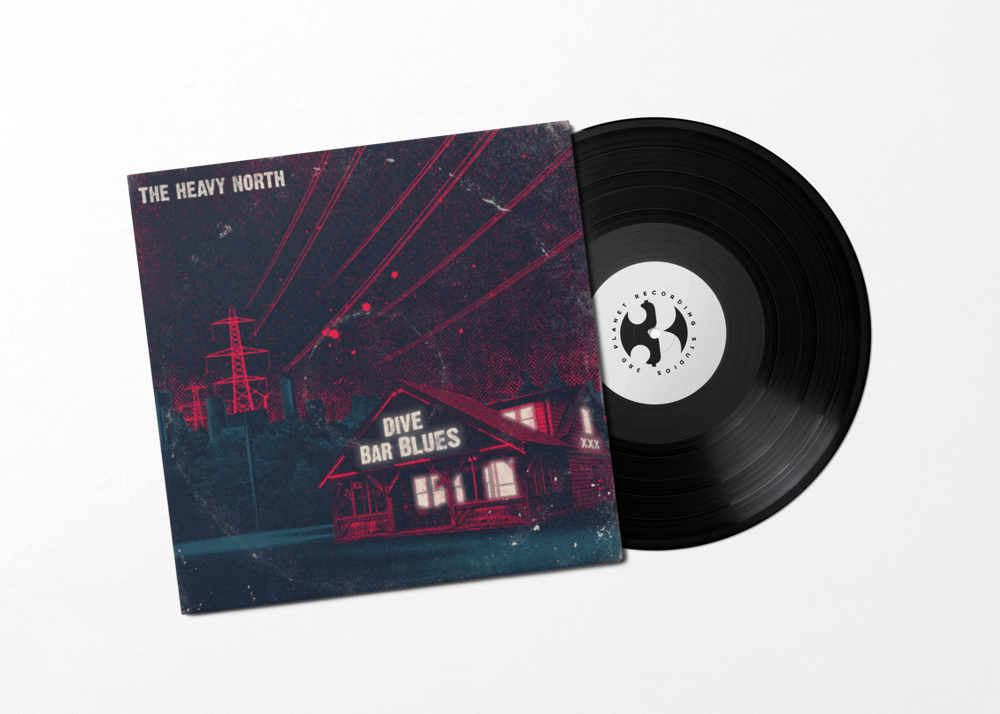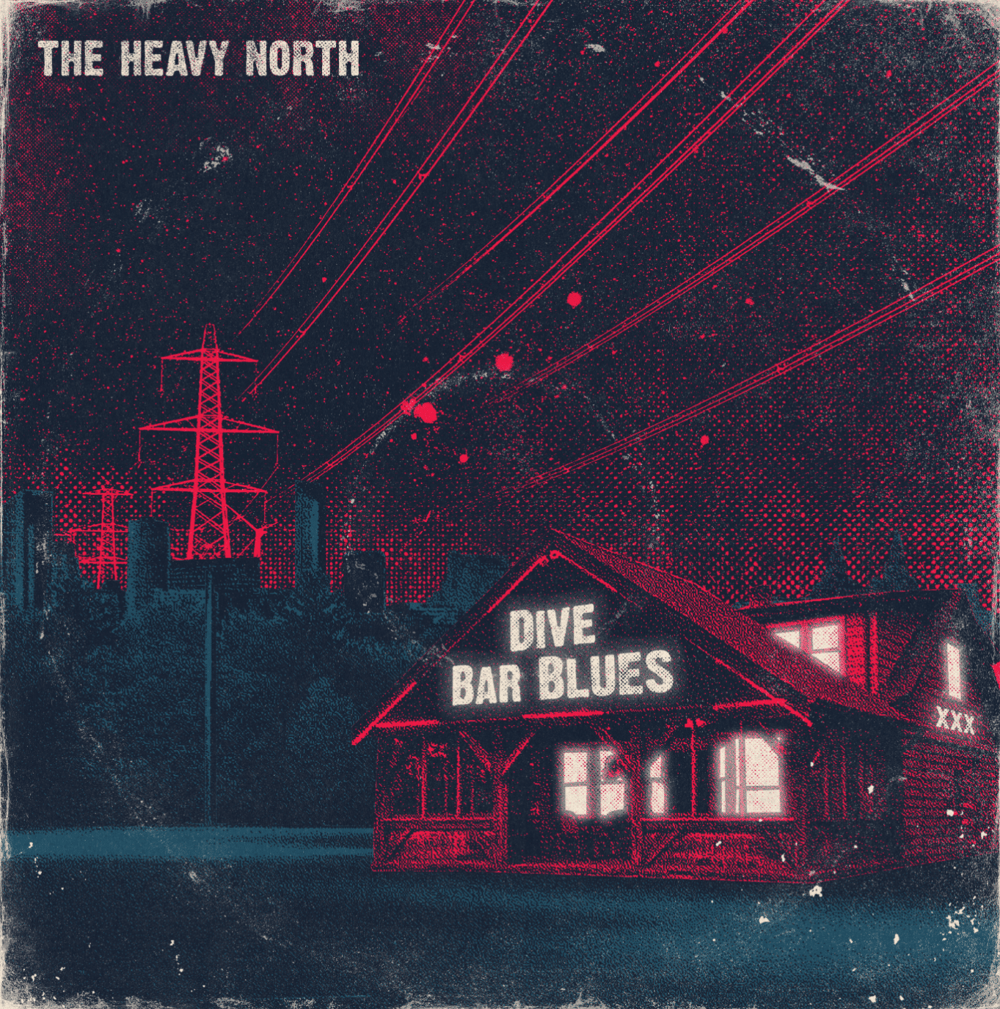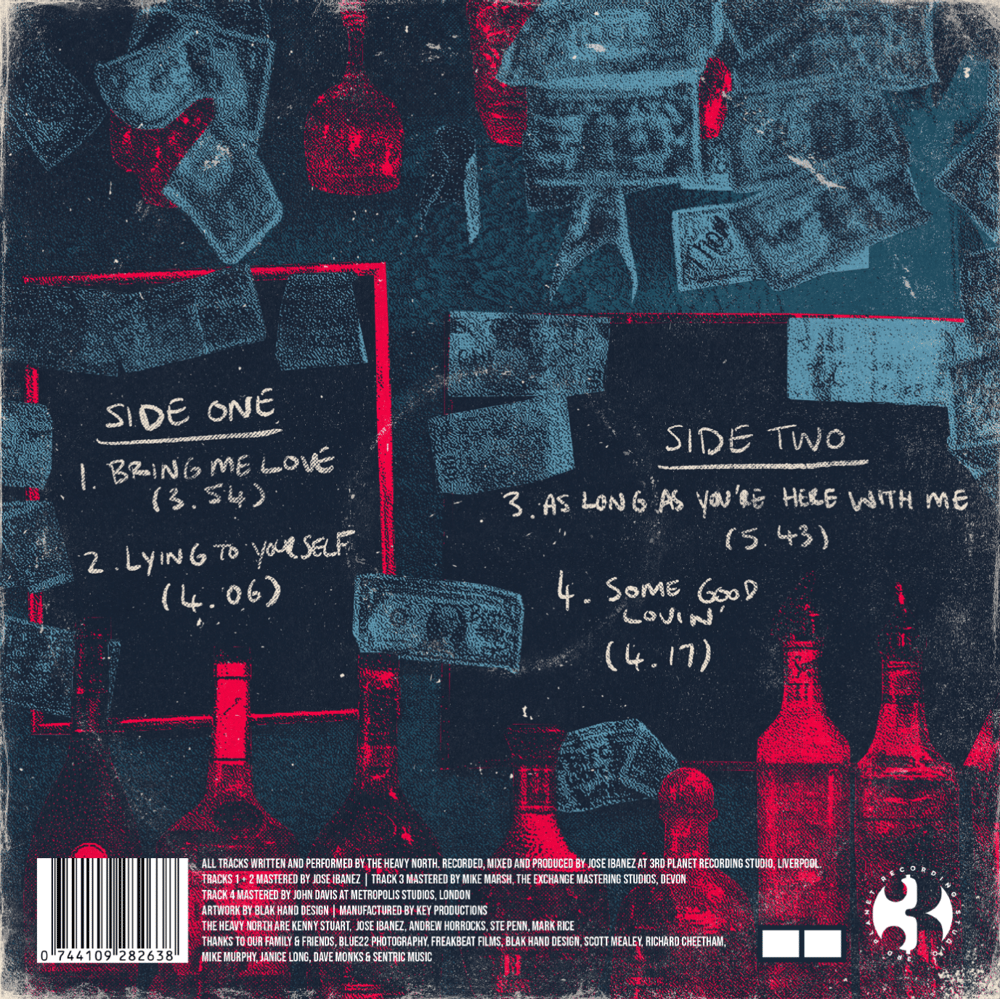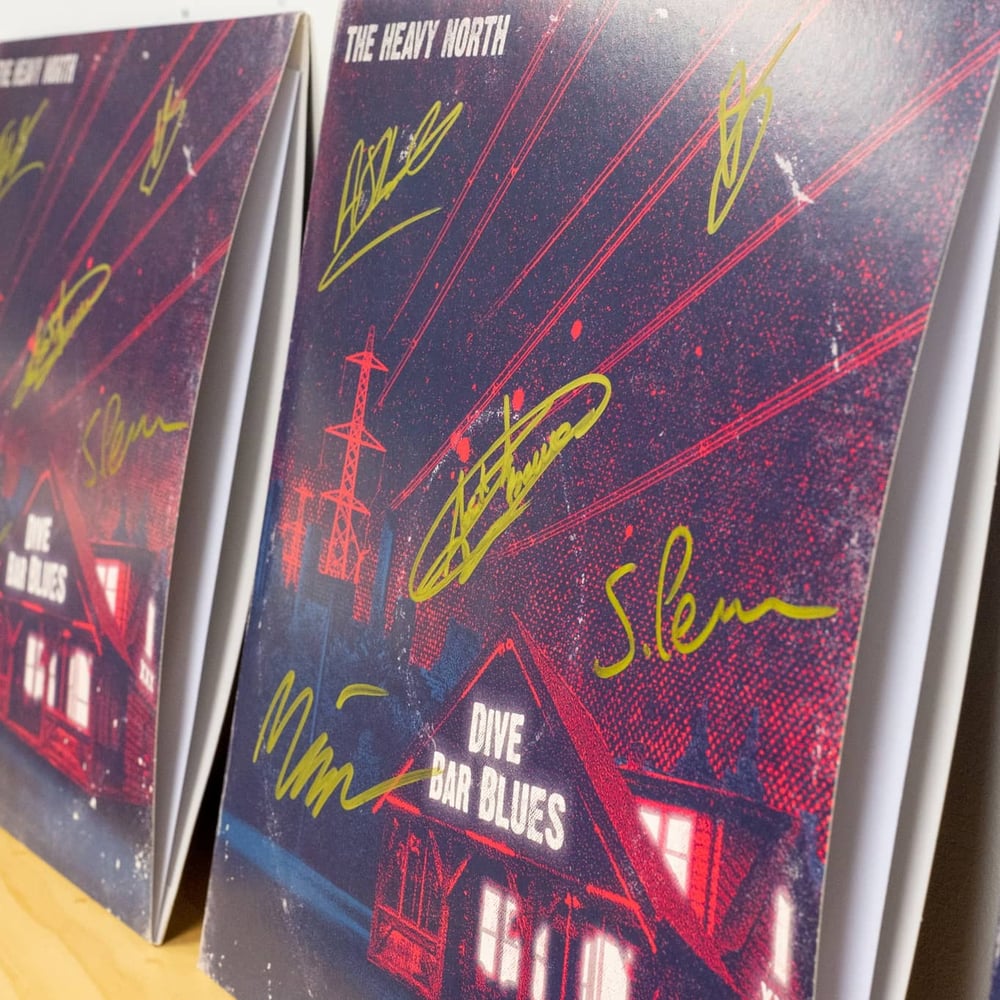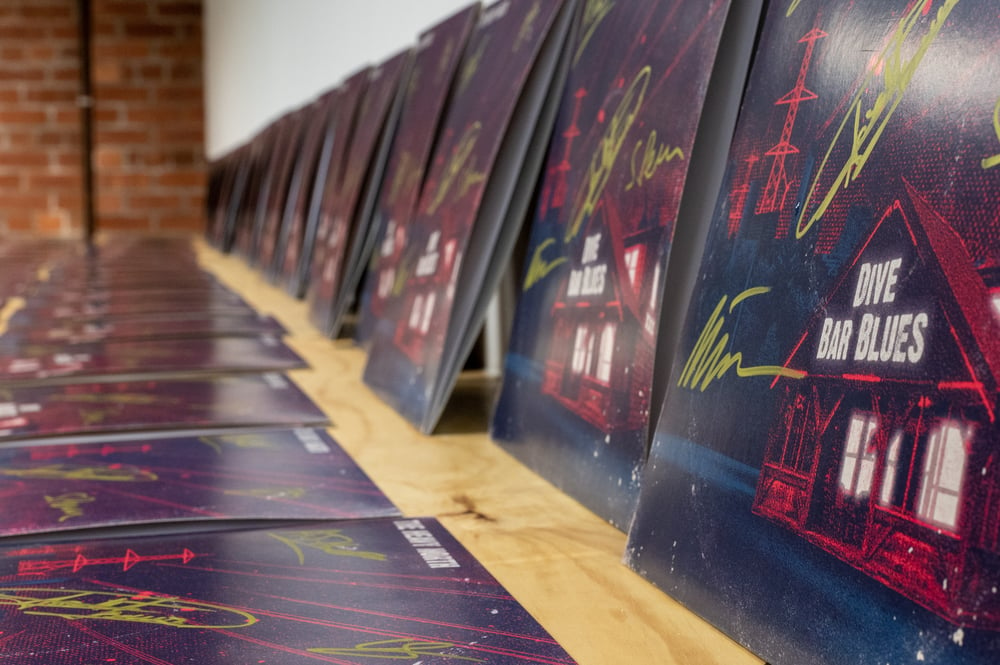 The Heavy North's debut 4-track limited edition 12" vinyl EP 'Dive Bar Blues' is now available (300 numbered copies)
General Release | Friday 4th December 2020
12" limited edition vinyl (300 individually numbered) with full colour label, in full colour sleeve with spine and inner bag.
SIDE ONE
1. Bring Me Love (3.54)
2. Lying To Yourself (4.06)
SIDE TWO
3. As Long As You're Here With Me (5.43)
4. Some Good Lovin' (4.17)
All tracks written and performed by The Heavy North. Recorded at 3rd Planet Recording Studio Liverpool. Recorded, mixed and produced by Jose Ibanez.
'Bring Me Love' (1) & 'Lying To Yourself' (2) mastered by Jose Ibanez at 3rd Planet Studio. Some Good Lovin' (3) mastered by John Davis at Metropolis Studios, London. 'As Long As You're Here With Me' (4) mastered by Mike Marsh, The Exchange Mastering Studios, Devon
Artwork by Blak Hand Design
Manufactured by Key Productions
£10.00
+ Postage and Packaging
Standard Delivery
3-5 working days
100% of all profits go directly to the band
For all general, customer and wholesale enquiries please email [email protected]
The Heavy North
Dive Bar Blues EP
Copyright 2020 ©